JOIN OUR TEAM
Work with the family
Wether it's our teams in shopping malls, at the head office, those working for the online store or at the laboratory, they are the very foundation of what La Maison Lavande is today. It is thanks to them that we grow and flourish. We count on the passion, dedication & loyalty of each and every member of our large family.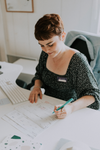 CANDIDATURE SPONTANÉE
On est toujours tellement heureux.ses de constater un intérêt à travailler auprès de la grande Famille de la Maison. Vous êtes toujours les bienvenu.e.s à envoyer une candidature spontanée! X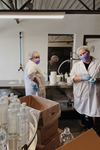 LA FABRIQUE DES FILLES — COMMIS À L'EMBALLAGE
Nous sommes à la recherche d'un.e commis à l'emballage pour notre entreprise-soeur, La Fabrique des Filles.